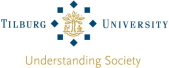 The ODaF Europe 2010 regional meeting will take place at the Library and IT Services, Tilburg University in Tilburg, Netherlands on July 7th-8th. This year's theme focuses on the rapidly growing interest in Semantic Statistics. The presentation and discussions will focus on recent activity regarding SDMX, DDI, ISO/IEC 11179, RDF serialization, and the standards and technologies involved in the Linked Data Web.
Due to limited capacity and the large interest on this topic, this event is by invitation only. ODaF members as well as individuals and agencies interested in participating are invited to contact info@odaf.org. If you are unable attend and wish to submit questions, ideas or suggestions to the speakers and participants, we encourage you to submit by email to Us.
We are a currently finalizing the program who will be posted shortly. Confirmed presenters include:
Arofan Gregory (ODaF), Introduction to SDMX, DDI: Challenges for this Meeting
Simon Field (ONS UK), Sunningdale Meeting on "Semantic Statistics" and APIs for Public Data
Richard Cyganiak, Digital Enterprise Research Institute (DERI): SDMX to RDF introduction
Jeni Tennison: Ongoing SDMX-RDF for data.gov.uk
Brian Lowe (Cornell University), DataStaR
Dan Gillman, Bureau for Labor Statistics (BLS): ISO-11179: Statistics, Semantics, and Standards
Herbert van de Sompel (DANS/LANL): Accessing resource versions using Memento's web time travel approach.
Frank van Harmelen, VU University Amsterdam: Linked Data: Ongoing Activities in the Netherlands (*canceled*)
Dan Smith, DDI Alliance: Introduction to DDI, converting DDI to RDF
Nelleke Aders: Linked Data at the Dutch House of Representatives
Rutger Nugteren, Netherlands Institute for Public Health (RIVM): User's Perspective – Requirements for Tools and APIs
Xavier Sosnovsky (ECB): SDMX web-services RESTful syntax and Linked Data URIs
Augustina Martinez-Garcia (Manchester): DDI, RDF, and Fedora – Archival Perspective
Benjamin Zapilko (Gesis): Linking heterogeneous Data in the Social Sciences
The event will also include topical discussions and break-out group sessions.
We would like to express our thanks to our sponsors for their generosity, support and assistance in making this event possible.