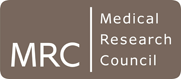 A workshop on health data management, sponsored by the UK Medical Research Council and the Open Data Foundation, will be held at the Institute of Child Health, London, on Thursday August 11th, 2011.
The purpose is to examine the potential benefits of information standards such as the Data Documentation Initiative (DDI) and the Statistical Data and Metadata Exchange Standard (SDMX) to support effective data management and sharing amongst the public health research community and promote greater transparency to the funding agencies and general public.
The event aims to bring together stakeholders from both medical research and social science communities to provide an opportunity for more detailed discussion of the emerging issues associated with research data management and reuse. This workshop is designed to inform, provoke discussion and potentially help to shape MRC corporate support for data management.
Expected participants include:
MRC/ESRC Strategists
MRC/ESRC-funded data managers
Public health research scientists
Standards development experts
The following areas will be included in the forthcoming agenda:
The Research Environment (Funders and government agencies)
Information Standards for data & metadata sharing
Practical perspectives from healthcare and social science
Building an MRC data management and health informatics network